IonQ Reveals World's Most Powerful Quantum Computer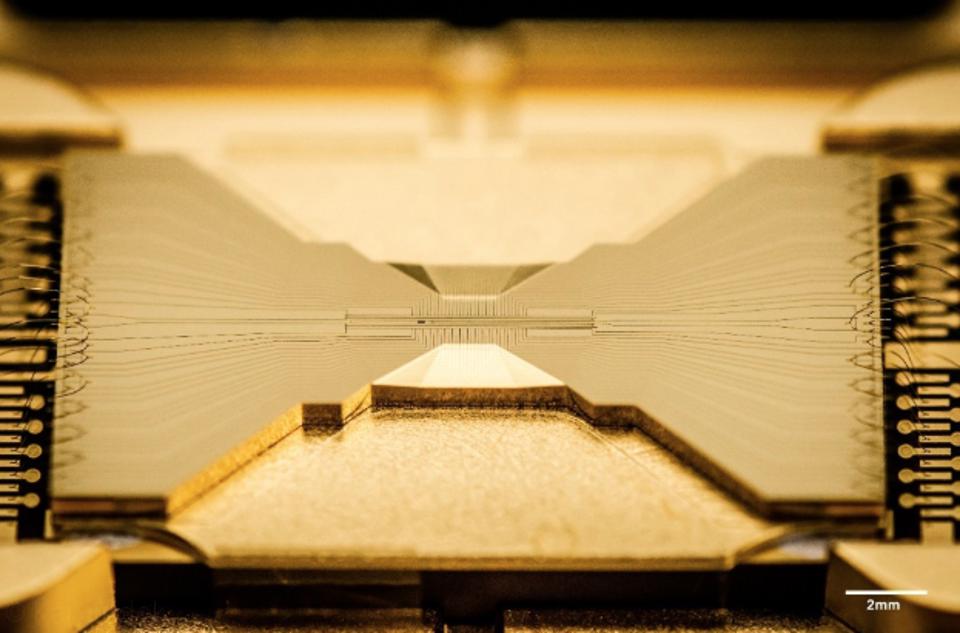 College Park based start-up IonQ has announced that it has produced the world's most powerful quantum computer. IonQ was co-founded in 2015 by Christopher Monroe, a University of Maryland Distinguished University Professor with appointments in Electrical and Computer Engineering and Physics, and a Fellow of the Quantum Technology Center (QTC) and the Joint Quantum Institute (JQI).
Based on a common industry metric, IonQ has developed 32 qubit hardware with an "expected" quantum volume greater than 4 million. Qubits are the quantum equivalent of classical computing bits. In addition to qubits, quantum volume includes several other metrics, including connectivity and error rates. IonQ's model has also achieved a low error rate, and their machine now far surpasses the record for quantum volume. Industrial giant Honeywell announced a computer with a quantum volume of 128 just one day before IonQ announced their achievement. Specific details of the company's successful endeavor have not yet been released but will be in the coming months.
IonQ, also a founding partner of QTC, plans to continue developing more powerful quantum computers, able to keep up with the increasing demand for quantum technology. In the past several years, the number of corporations and start-ups branching out into quantum science has increased exponentially. Ultimately, these advances will benefit a broad range of fields, including chemistry, financial modeling, medicine and artificial intelligence.
Published October 13, 2020