Element Six Identifies Partnership with Walsworth Group and QTC as Key to Prism Award Success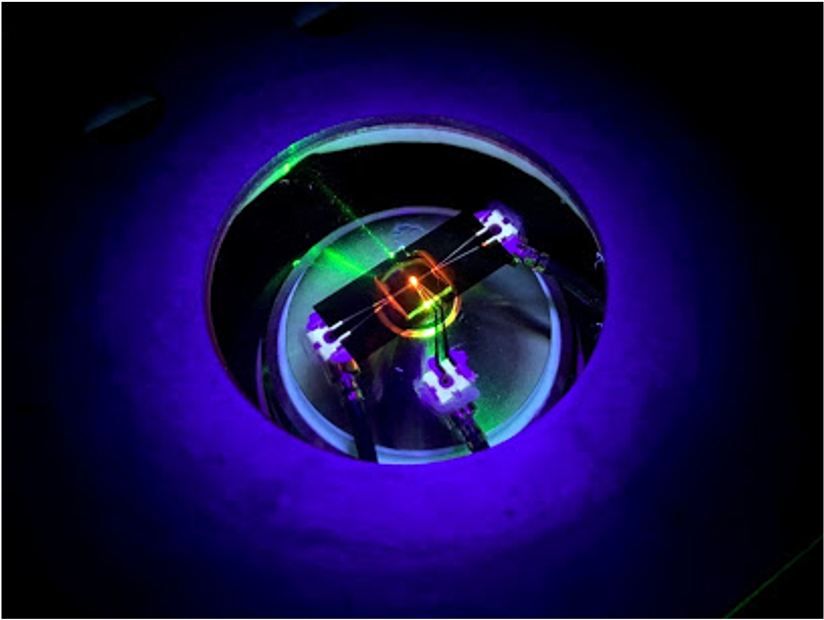 Element Six, a global leader in the design, development, and production of synthetic diamond solutions, recently won the 2021 Prism Award in the quantum category for its chemical vapour deposition (CVD) quantum grade diamond, DNV-B1™. The company has announced that the long-standing collaboration with the Walsworth Group and the Quantum Technology Center (QTC) contributed to their success.
Since 2008, Element Six has collaborated closely with the Walsworth Group (formerly at Harvard University), an interdisciplinary research team led by University of Maryland Professor and QTC Founding Director Ronald Walsworth, with a focus on developing precision measurement tools and then applying them to problems in both the physical and life sciences.
The partnership has unlocked the potential of diamond as a quantum material, with a focus on the refinement of nitrogen-vacancy (NV) centers for sensing applications.This research has paved the way for Element Six to develop the award-winning DNV-B1™, the first commercially-available diamond solution for quantum applications, capable of delivering consistent and reliable performance while operating at room temperature.
Working with Element Six materials, the Walsworth Group has developed new tools and methods for the characterisation of key quantum properties of diamond. This, in turn, has enabled Element Six to optimise the synthesis of diamonds with nitrogen-vacancy centres. Such advances have improved sensitivity and spatial resolution far beyond existing technologies and are set to unlock applications in a range of industries, including medical science and defense applications.
"Close collaboration with the Walsworth Group over the past 13 years has been fundamental to Element Six improving the quality of its quantum grade diamond," said Dr. Matthew Markham, principal scientist at Element Six. "Walsworth's ground-breaking work in the characterisation of the quantum properties of diamond has improved our understanding of NV diamond, giving us the feedback to enable consistent manufacture and better-quality materials. Hence this relationship with the Walsworth Group has played a key role in Element Six's success at the 2021 Prism Awards."
"Element Six is an invaluable, enabling partner for NV diamond research in the Walsworth group and broader community," said Dr. Walsworth. "The quantum grade diamonds produced by Element Six are essential to unlocking the wide-ranging applications of NV diamond technologies pursued in academia and industry. In particular, the wide-availability of high-quality diamond material, such as the DNV-B1 series, is crucial for continued progress in research and commercialization."
DNV-B1™ is Element Six's first commercially-available, general-purpose CVD quantum grade diamond. Building on the company's extensive experience and a unique, patented process to develop bespoke CVD diamond solutions, DNV-B1™ is an ideal starting material for those interested in researching NV ensembles for quantum demonstrations, masers, detection of RF radiation, gyroscopes and sensing.
The material was developed to lower the adoption barrier of diamond in quantum technologies, providing a baseline solution for emerging applications that require ensembles of NV centres. Its performance, guaranteed at room temperature, enables users to experiment with the next-generation quantum technologies.
Published June 25, 2021