UMD IDEA Factory to House New Quantum Technology Center Labs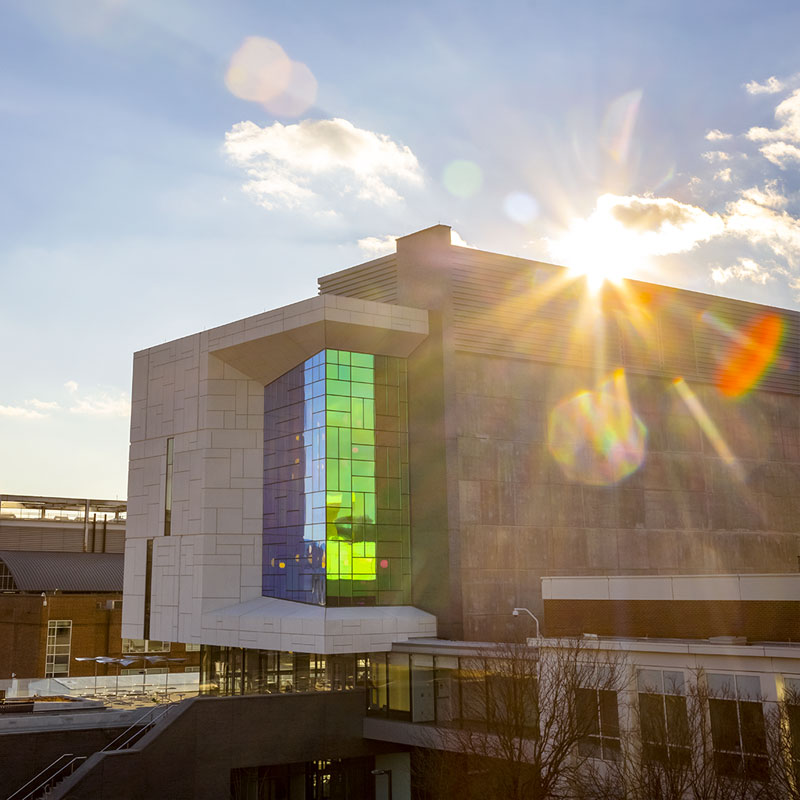 The Quantum Technology Center (QTC) at the University of Maryland is getting a new home with the recent opening of the E.A. Fernandez IDEA Factory. This new building is the latest in UMD's dedication to creating collaborative spaces dedicated to emerging technologies across multiple disciplines, including engineering, the arts, business, and science. The goal of the IDEA Factory is to provide a unique space for creative research and education, resulting in applications that provide real world solutions.
The $67 million IDEA (Innovate, Design and Engineer for America) Factory is a 60,000-square-foot facility that is the only UMD building completely funded by private philanthropy. Named for UMD electrical engineering alum, Emilio Fernandez '69, the building will house facilities for student-run competitive teams, research areas for rotorcraft aerodynamics, robotics, and startup collaborations, as well as state-of-the-art quantum technology laboratories.
The QTC labs will be located in a below ground area with a 3.5-foot-thick concrete floor, providing a stable foundation for quantum research. Many QTC projects use sensitive optical measurements, which will benefit from the low vibration environment provided in the basement level. QTC Founding Director, Professor Ronald Walsworth, explains that "QTC labs will be used to study diverse quantum systems and undertake key research to enable translation into technologies for real-world sensing, networking, and computing applications." QTC Scientist, Dr. Connor Hart, adds: "The IDEA Factory has unique spaces for QTC research, including a custom-designed electromagnetically shielded environment for high-sensitivity quantum sensing applications, such as measuring the tiny magnetic fields produced by human brain activity. The QTC space also features multiple optics labs and a shared sample preparation facility."
QTC is a joint center between the Clark School of Engineering and the College of Mathematical and Natural Sciences (CMNS). Faculty members from both Clark and CMNS will utilize QTC spaces in the IDEA Factory, joined by about thirty students and postdoctoral fellows working closely under faculty supervision. Current QTC projects include Prof. Walsworth's use of quantum defects in diamonds to sense or image magnetic fields with high sensitivity and resolution. His research can be applied to multiple areas, including improved integrated circuits, auto-navigation of vehicles without GPS, chemical analysis of single proteins and living cells, and the control of magnetic fields used in nuclear fusion reactors. Another exciting QTC project is Professor Edo Waks' development of a network to connect multiple ion-trap quantum computers across a several kilometer region in and around College Park.
A key benefit of the new QTC labs is the ability to expand research projects with the diverse group of QTC Partners — including co-founding partner, DEVCOM Army Research Laboratory, Leidos, IonQ, MITRE, the Laboratory for Physical Sciences, and the U.S. Naval Research Lab, among others. In the unique IDEA Factory space, QTC Partners will collaborate closely with UMD faculty and students to "Innovate, Translate, and Educate" in quantum technology.
Further information on the IDEA Factory can be found here: https://ece.umd.edu/news/story/umd-dedicates-idea-factory
Published May 17, 2022